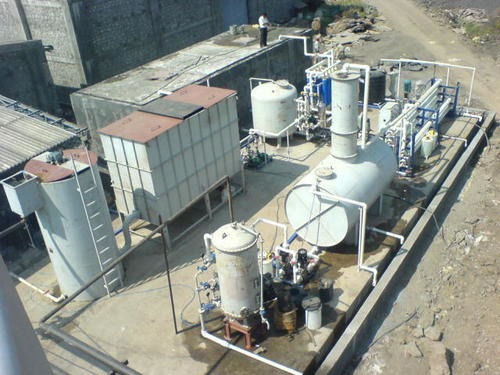 Waste Water Treatment Plant
Product Description
Untreated wastewater holds various pathogens as well as chemical that can harm the health of humans, animals, plants others. For the treatment on this water on a large level, we deal in Waste Water Treatment Plant. With its use, maximum amount of water can be reused. The said plant is an indispensable aspect of water infrastructure as well as sanitation. Waste Water Treatment Plant can treat the sewage water and makes it purified. Waste Water Treatment Plant has an environment-friendly operation that runs well to public safety & health. Its treatment has various treatment processes such as biological, physical and chemical.


Key Points of Waste Water Treatment Plant:
Its treatment stages provide water of high purity and has quality of sanitation.
Makes use of large filtering screens and ensures the removal of solid inorganic materials, grit and deposit.
Has an activated sludge process so as to break the suspended & dissolved organic solids.
Clean reusable water is attained. Makes reduction in the waste production and boost the production of energy as well as natural fertilizers.
Technical details

| | |
| --- | --- |
| Water Source | Industrial Effluent |
| Air Blower Power | 0.25 kW |
| Feed Flow Rate | 100 m3/day |
| Material | Stainless Steel |
| Plant Type | Wastewater Treatment Plant |
| Treatment Stages | Secondary Treatment |
| Treatment Technique | Bio Tower |
| Water Pump Power | 1 kW |
| Usage | Industrial |