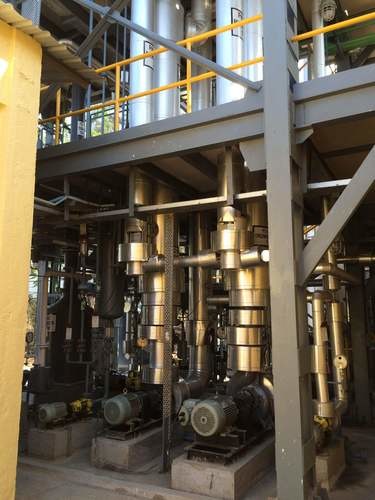 Sugar Cane Juice Evaporator
Product Description
Sugar Cane Juice Evaporator is widely demanded in the industry of sugar production. It can convert the sugar cane liquid into a syrup. Provided multiple effect solution is incorporated with several multiple vessels. Its main objective is proffer functionality in the sugarcane processing industry. It has less energetic cost and makes negligible fouling during the operation. Sugar Cane Juice Evaporator ensures an optimum performance in different industries. Evaporation rate is quite high with this unit, manufactured, supplied and exported by KEP Engineering Services Pvt. Ltd.

Key Points:

Supplied with an energy intensive process.
Makes effective utilization of softeners as well as anti-scaling agents
Has the process of juice heating, evaporation, vacuum pan boiling, clarification and others.
Evaporating process is energy-efficient and safe.
Features:

Excellent performance
Longer service life
Lower power consumption
Easy to operate