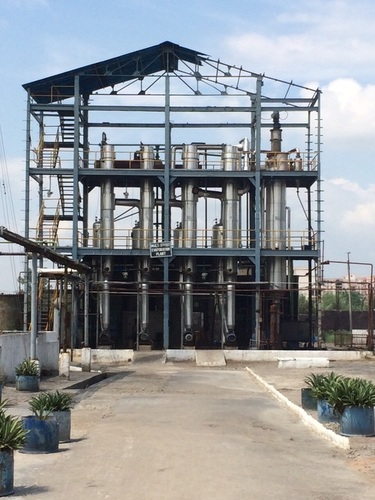 Multi Effect Evaporator
Product Description
Supplied Multiple-effect Evaporator is functional apparatus, which makes efficient use of heat for the evaporation of water. It is a highly popular method that assists in the concentration of different aqueous solutions. Evaporation process of the said product takes place in three major steps such as Pre-heating of the solution, removal of water and condensation of the vapor. Multiple-effect Evaporator ensures high flow rates in the occurrence of a low-cost heat source. Multiple-effect Evaporator is suited for the treatment of aqueous waste stream and makes effective use of reagents. It has high effectiveness and can supersede the conventional technologies. It can work under several vacuum conditions and lessens the boiling temperature of the liquid waste.



Key Points of Multiple Effect Evaporator:
High product concentration, solvent volume reduction, solvent recovery and optimum crystallization.
Offered with a highly advanced system
Appropriate for incessant operation, executed on a large scale.
Has many evaporator structures for the conservation of steam.
Technical details

| | |
| --- | --- |
| Automatic Grade | Automatic |
| Capacity | 5 KLPD-500 KLPD |
| Material | Mild Steel |
| Voltage | 220 V |
| Power Source | Electric |
| Frequency | 50 Hz |
| Max Temperature | 100 deg C |