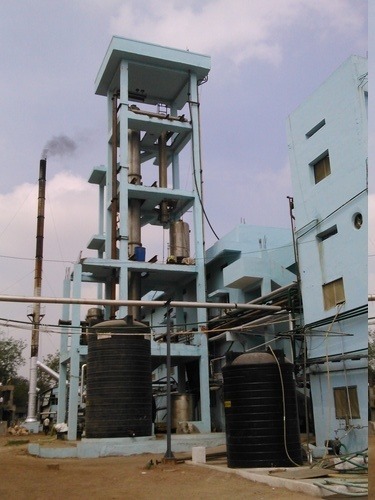 Methanol Distillation Column
Product Description
Distillation is a process through which two miscible liquids are separated. We provide high-quality Methanol Distillation Column that is helpful in providing highly purified methanol. The provided column is provided with a rectifying, section, feed section and stripping section. The said machine is capable to purify the crude methanol by converting it into a 'building block', used for the production of other chemicals. Methanol Distillation Column, manufactured, supplied and exported by KEP Engineering Services Pvt. Ltd is designed for performing the crude methanol distillation, which is an energy-intensive separation process. Its operation is highly assistive in the cost of methanol production.
Key Points of Methanol Distillation Column:
Designed with the VLE data so as to enable the separation of mixtures.
Provided with one feed stream as well as two product streams.
Assembled with stacked plates.
Ensures environment-friendly operation with less noise.
Technical details

| | |
| --- | --- |
| Material | Mild Steel |
| Warranty | 2 Year |
| Weight | 4.1 Tons |
| Voltage | 380V |
| Temperature | -40 To 400 Degree C |
| Orientation | Vertical |