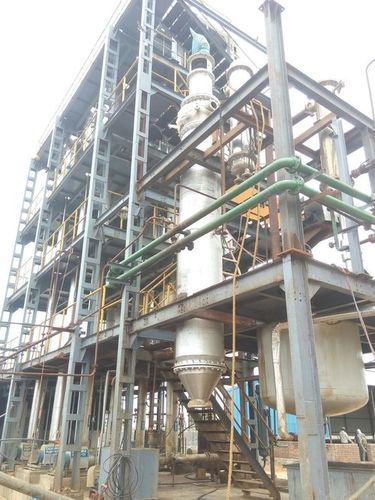 Industrial Thin Film Dryers
Product Description
Industrial Thin Film Dryer manufactured, supplied and exported by KEP Engineering Services Pvt. Ltd is used for the evaporation of water/solvents so that concentrated liquid can be made. It is a suitable apparatus, significant for the continuous processing & drying of many concentrated materials. It features heating jacket, rotor, pendulum blades and many other components, which allow them to work in an efficient manner. Industrial Thin Film Dryer is a contact dryer of continuous operation. This is apt to be used under many applications such as under vacuum, overpressure and atmospheric pressure. It is provided with rotor, heated shell and end covers.


Key Points of Industrial Thin Film Dryer
Applicable in the process industries for converting slurries, pastes and liquids to free-flowing solids.
Provided with a short residence time.
Effective for the processing of many heat sensitive products.
Offered with low residual volatiles, excellent mixing efficiency, self-cleaning provision of heating surface, reduced energy consumption, minimal product hold-up etc.