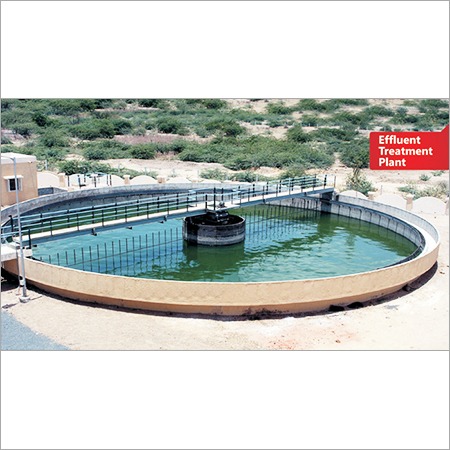 Industrial Effluent Treatment Plant
Product Description
Industrial Effluent Treatment Plant is designed for the treatment of wastewater and gives them a suitable treatment. The plant ensures that the industrial activities make no harm to the environment. Its treatment is applicable to the mining, energy, manufacturing and petrochemical sector. Industrial Effluent Treatment Plant is an economical solution, as it allow the companies to save money with the re-utilization of large volumes of water that has high utility in industrial processes. Industrial Effluent Treatment Plant can do away with the corrosive forces, by resisting them, efficiently. Supplied plant is suited for the elimination of high amounts of debris, dirt, organic compounds, grit, toxics & non-toxic materials. It utilizes drying & evaporation methods to a large extent.


Key Points:

Offered with a screen chamber to remove the large solids.
Resists the clogging as well as abrasion of mechanical equipment.
Features collection tank as well as screening chamber, for pumping & storage.
Applicable for various production sites.
KEY FEATURES:
Design & supply of effluent treatment plants and associated equipment
Effluent treatment advice and solutions
Pilot plant trials
KEP work with a wide range of organizations and have a proven record in developing novel innovative solutions. With over twenty years of experience in industrial effluent treatment, IES can offer the following:
Effluent Treatment services:
Detailed Engineering of existing treatment chemistry/plant with a report detailing areas of improvement
Optimization of existing treatment chemistry/plant
Training for site personnel
Service visits both technical and engineering/maintenance
Desktop effluent treatment studies
Effluent treatment feasibility studies
Cost saving and Mogden formula assessments Waste reduction
Evaporator Plant
Forced Circulation Evaporator
Falling Film Evaporator
Agitated Thin Film Evaporator
Agitated Thin Film Dryer
Short Path Evaporator
Agitated Thin Film Dryer
Recovery System
Distillation Column
Stripper Column
Gas Scrubbers
Industrial Evaporator
Sugar Cane Juice Evaporator
Dairy Product Evaporator
Textile Effluent Evaporator
Common Effluent Treatment Plant
Technical details

| | |
| --- | --- |
| Water Source | Industrial Effluent |
| Treatment Stages | Secondary Treatment, Preliminary Treatment, Primary Treatment |
| Feed Flow Rate | 100 m3/day |
| Automation Grade | Automatic |
| Capacity Inlet Flow Rate | 100 m3/hour |
| Water Pump Power | 1 kW |
| Air Blower Power | 0.25 kW |
| Air Blower Count | 2 |