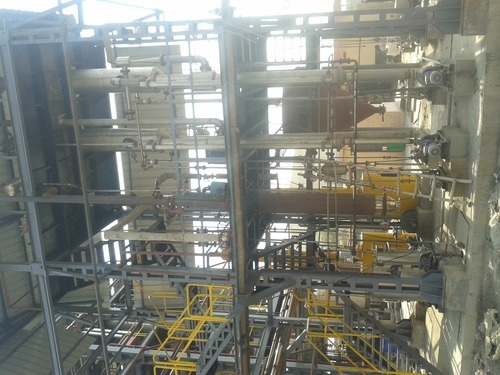 Combined type Evaporator
Product Description
The Combined type Evaporator has several applications in the industrial sectors of pharmaceuticals, food & beverages, pulp & paper, chemicals. The said product is incorporated with many components such as manifolds, condenser, heat exchangers, pumps and controls. With the minimum surface area, it ensures the transferal of heat at a fast pace. Combined type Evaporator can effectively deal with the liquid concentrate and lessens the fouling of heat transfer surfaces. Its construction never attracts the denting or corrosion.


Key Points of Combined type Evaporator:
Highly functional operating units suited for the dewatering, crystallization and concentration processes.
Performs the exclusion of solvent as vapors.
Offered industrial apparatus are energy-efficacy.
Provided with several manufacturing capacities.